Ok heres the deal - DO YOU:
Ok stvar je takšna - so ti "Ugg-ice"
a) všeč
b) grozne
c) ne morem se odločiti
d) v bistvu mi je vseeno
I think they are cute, funny, warm and comfortable. And we all know (especially
if you live in this part of Europe) how our winters can get pretty freezing, right?
Meni so trenutno zelo všeč, še posebej njihova mehkoba in toplota. Sploh tale slednja pride v naših krajih marsikdaj prav, kajne? ;)
Do you by any chance own a pair? Do you fell like you spend all that money for nothing or were they really worth it? Would you buy them again?
A imaš morda že svoj par doma? Če je odgovor da - se ti zdi koristno zapravljen denar ali bi danes ravnala drugače?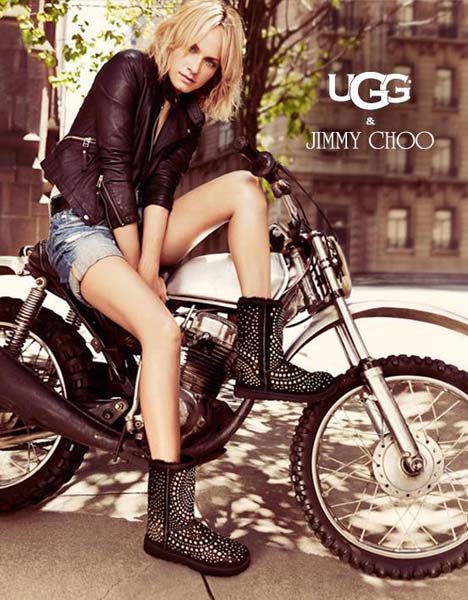 I don't have them ... YET. But we all know that there is this certain lady that is having her birthday this month, right? So I am making my
wishlist
and I am not 100% sure if I want this gift to be in my wishlist or not ... what do you think?
Sama jih zaenkrat še nimam. Ampak glede na to, da se določeni rojstni dan nezadržno približuje ... je skrajni čas, da se odločim ali si jih res želim, ali pa morda vseeno ne. Kaj pa ti meniš?
Leave a comment, tell me what you think
and I promise you I will keep you posted about any news that may or may not happened around my birthday. ;)
And in case you are wondering - which model do I have in my mind. I won't tell you that, not just yet. If I got them I will show pictures to you, if not ... well I will show them again. ;)
Pusti svoj komentar, povej mi svoje mnenje in obljubim, da ne boste zamudili nobene novosti povezane z mojim letošnjim rojstnim dnem. ;) Morda v prihodnjih dneh delim še kakšno zanimivost iz seznama želja ... če boste pridni in mi pomagali pri odločitvi. ;)
Stay beautiful, smart and true to yourself!